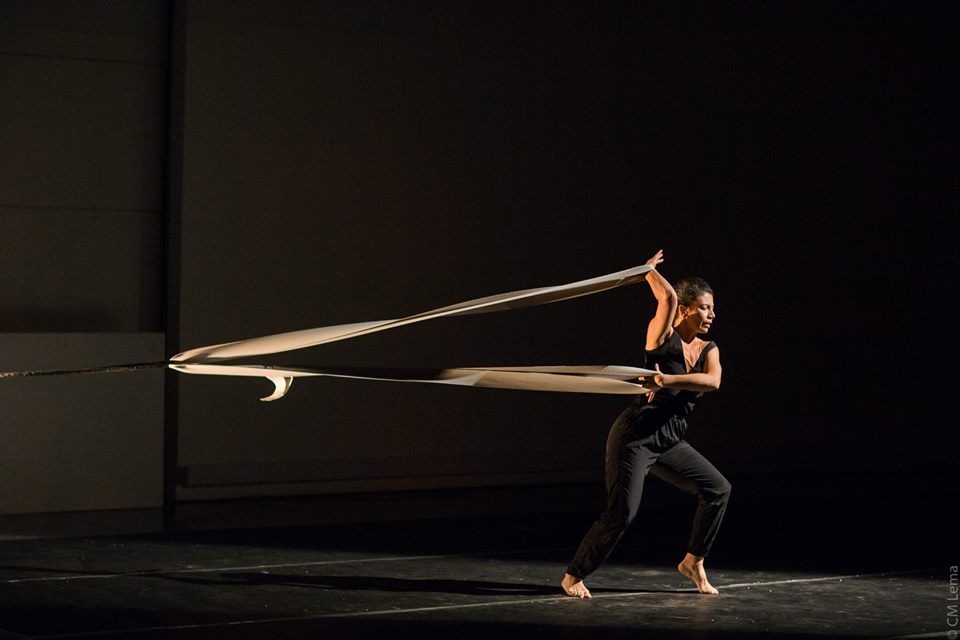 Elastic Body – Body in Flight
Elastic Body – Body in Flight – Viviana Bovino
The technique of Elastic Body comes from Marta Ruiz, a Colombian choreographer, dancer and master of contemporary dance creation. Viviana Bovino, a direct student of Marta Ruiz, continues Ruiz's legacy. During the sessions, we will explore different applications of this method in relation to oneself and the others, the space and the relationship of the body weight/gravity, developing individual, pair and group researches and improvisations. We will focus a part of the work on the creative processes, in which we will experience the principles and the interaction of the elastic that represents a bridge between sensory anatomy, dance and theater.
---
🗓️ Date |Fr., 22.09.
⏰ Time | 10 – 13 Uhr
📍Location | Training Hall
🎟️ Cost | 25€
👥 Participants | max. 15 People
🌍 Language | English
BIOS:

Viviana Bovino

is an actress, dancer and educator. She is the founder of Laboratorio Internacional Residui Teatro. In her work she crosses the bridge between dance, theater and singing through the constant search for principles that allow the action in movement of the holistic body. She has presented shows and workshops for people with and without functional diversity in European, African, American and Asian countries. She directs performative actions and is the author of articles and texts as well as the director of "Tradition Transgression", an international meeting of women creators. She also belongs to the Magdalena project network. In the field of art and functional diversity, she carries out training projects in collaboration with Escuela Pública de Animación y Educación en el Tiempo Libre Infantil y Juvenil de la Comunidad de Madrid,  Fundación Psico Ballet Mayte León and Plena Inclusión, among others.