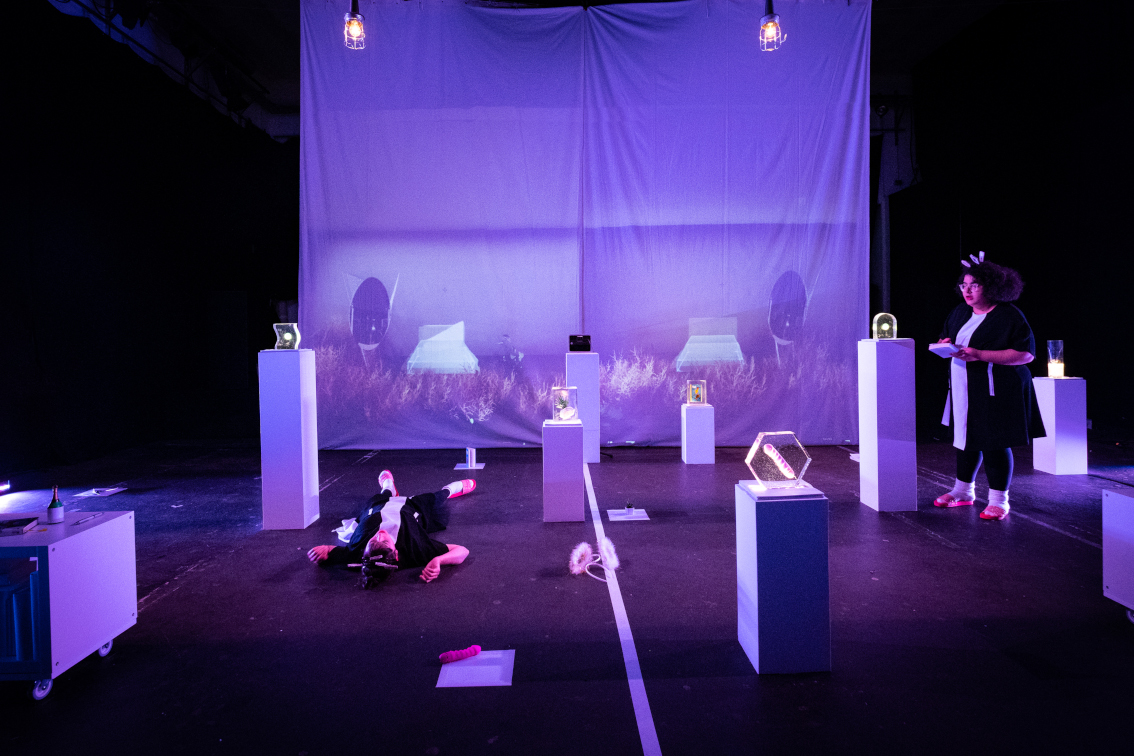 G.WISSEN & G.LESEN – Theater & Workshop
G.WISSEN & G.LESEN – Theater & Workshop
– Antigone Akgün, Hannah Schassner and Léa Zehaf
After a short scenic insight into the play G.WISSEN & G.LESEN (approx. 20 min), the stage is opened for participants from the audience. In a guided workshop by Akgün/Schassner/Zehaf, we will teach methods from our artistic work between fiction and biography and explore together the negotiation of an ego in the mirror image, in the body, in a group, in relation to things and in space. Those who only want to come and watch for 20 minutes are of course welcome to do so, but we are looking forward to as many people as possible joining in and making the stage theirs!
---
🗓️ Date | Friday, 22.09.
⏰ Time | 7:00 p.m. – Duration | 120 min
📍 Location | INDOOR STAGE – PROTAGON E.V.
🌍 Language | German
👥 Participants* | Age: 16+ 
🌐 Contact | www.akguenschassnerzehaf.de
BIOS:

Antigone Akgün, Hannah Schassner & Léa Zehaf

Akgün/Schassner/Zehaf is the union of the three Frankfurt theater makers Antigone Akgün, Hannah Schassner and Léa Zehaf. Together with their team of freelance artists from Frankfurt they create fiktionalisiertes Faktentheater. It is mainly a work on books, writing, bodies, reading, love, trauma and feminism as a practice of solidarity.