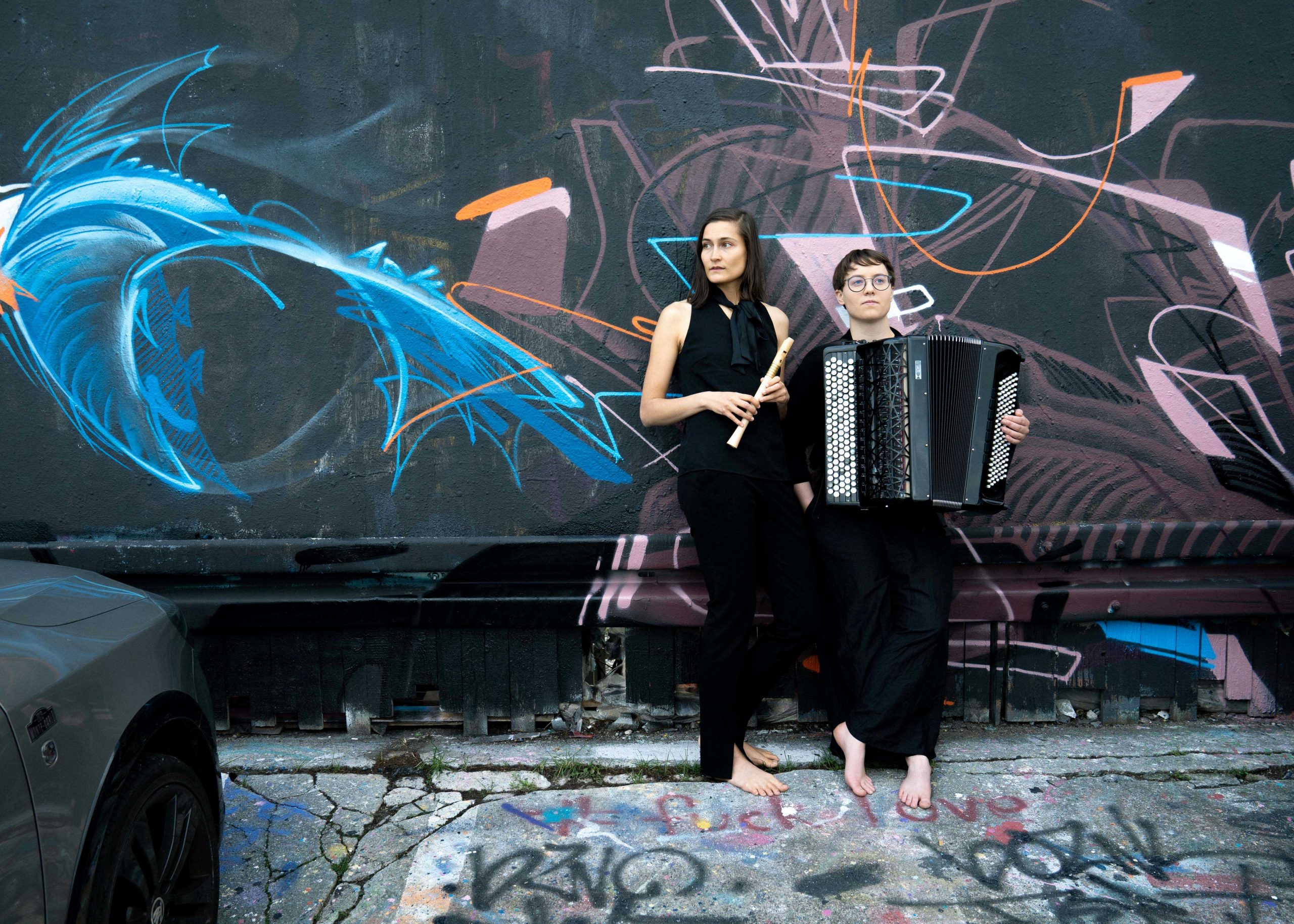 Non tacent!
Non tacent!
– Sophia Schambeck: Loop Recorder
– Elisabeth Müller: Accordion
Many people still assume that there were hardly any female music makers in earlier eras. Moreover, the prejudice that compositional "genius" is reserved for men persists stubbornly. The effects of this thinking and general social stereotypes are still visible in contemporary music today. To counteract these prejudices, Sophia Schambeck and Elisabeth Müller decided to put together a program consisting exclusively of female composers. By playing records, together with accordion, they create an evening that presents musical treasures by female composers from more than 1000 years of music history: Contemporary works enter into a dialogue with music from the Middle Ages, the Renaissance and the early Baroque. This encounter of old and new melodies results in dazzling contrasts and unexpected connections.
---
🗓️ Date | Friday, 22.09
⏰ Time | 06.15 p.m.
📍Location | HISTORISCHES MUSEUM FRANKFURT
🌐 Contact |
Elisabeth: https://www.instagram.com/emanciparts
Sophia: www.sophiaschambeck.eu
BIOS:

Sophia Schambeck

For recorder player Sophia Schambeck, it is essential to establish a connection with her listeners through music. Always on the lookout for new ways to get in touch with her listeners, she experiments with concert formats, electronics and improvisation. Concerts at home and abroad have taken her to the Heidelberger Frühling Festival, the Beethovenfest Bonn, the Festival d'Ambronay (FR) and the Thüringer Bachwochen, among others. Equally adept at contemporary and early music, Sophia is a first prize winner of international competitions. Since 2018, she has been a scholarship holder of the association "Yehudi Menuhin Live Music Now München e.V." and plays concerts for people who would otherwise have no access to music.

Elisabeth Müller

Elisabeth Müller is fascinated by discovering the unknown with the accordion. Since the age of 14, she has been premiering new works and has become a specialist in contemporary music, whose border areas she also explores through improvisation and performance art. But the allure of the unexpected has also led her into epochs rarely touched by the accordion, such as the Renaissance and the early Baroque.

In 2023 she received an excellence scholarship from her university, the MUK Vienna, and since 2023 she has also been a scholarship holder of "Yehudi Menuhin Live Music Now Wien".