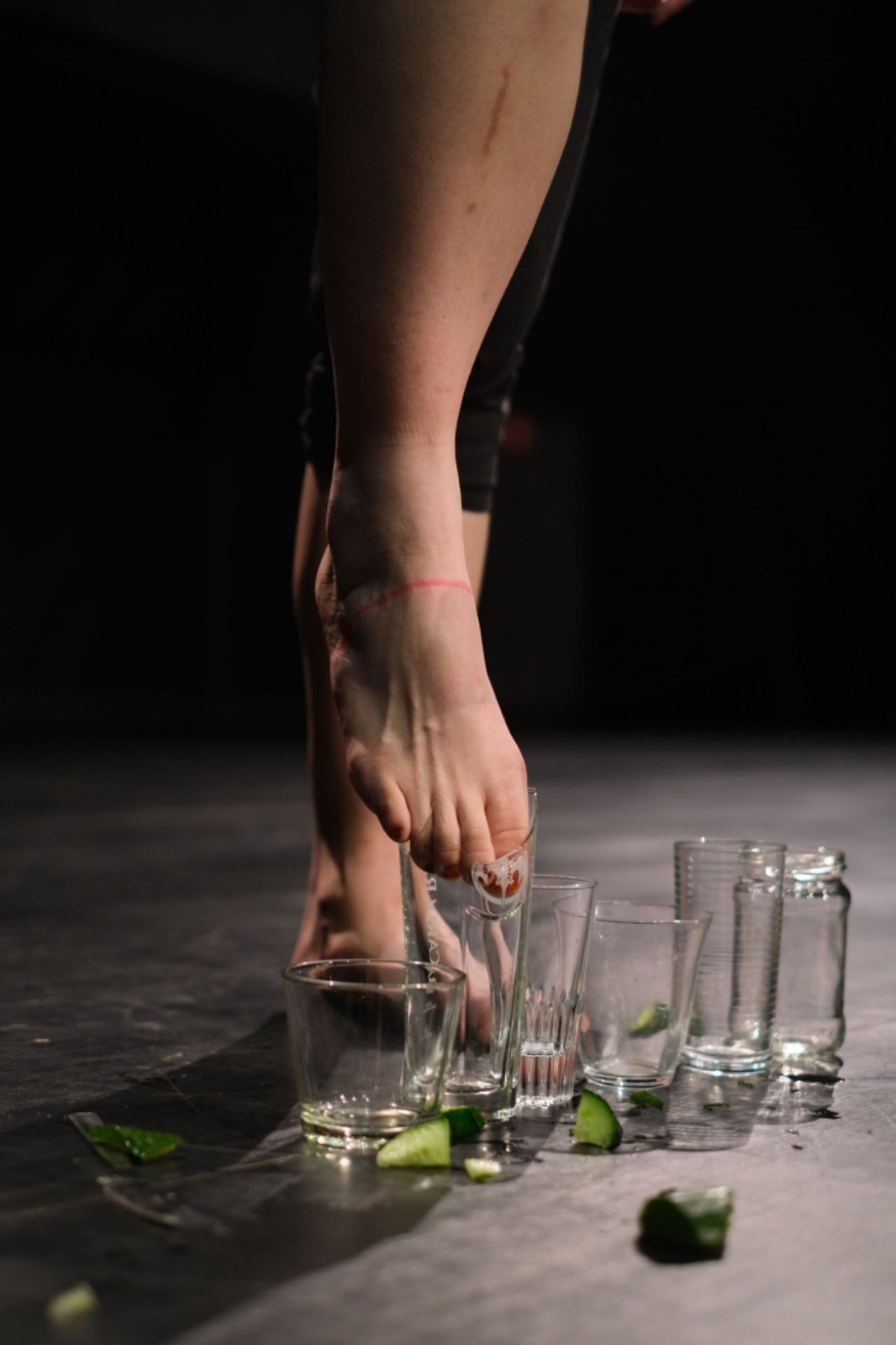 She goes miles and miles
She goes miles and miles
– Yinfu Gao
How do bound-feet dance? "She goes miles and miles", a 45-minute documentary solo dance performance with live video projection, is the second chapter of the artist's master performance "Mulans". Texts like oral histories, biography and poems are collected to dig deeper into the unknown side of Mulans' "her-story" and provide a microscope of Chinese feminism history. The initial image for dance and visuals is "feet" , which addresses the historical issue of binding women's feet and bodily emancipation in China. There will be a live-camera installation on stage to create a lab situation, which only captures the artist feet's image: They dance with their own feet to relate the bound-feet history and visualize Mulans' trip of emancipation.
---
🗓️ Date | Saturday, 23.09.
⏰ Time | 8:00 p.m. – Duration | 45 min
📍 Location | INDOOR STAGE – PROTAGON E.V.
🌍 Language | English
👥 Participants* | Age 12+
🌐 Contact | n/a
BIOS:

Yinfu Gao

is a German-based performing artist, dancer and dramaturg from China. Furthermore, she is a master student of Angewandte Theaterwissenschaft in Gießen. Her research and artistic practice is about the women's body & identity & feminism in the Chinese context. She also publishes academic articles/ theater criticism, specifically around feminist performance, and offers dance workshops including Chinese fan dance, body healing, dancing with Chinese ink-painting and K-Pop dance cover.